08-23-2016, 11:06 AM
Ciderwright

Join Date: Apr 2013

Location: Burlington, WI

Posts: 605
---
I went through about 5 versions, trying different cutout and fold ideas. Even so, they didn't turn out quite square. I forgot to compensate for the thickness of the cardstock in the forward part that rolls into a tube.
After that, it's a bunch of tiny work, trying not to stick everything including fingers together with CA. The fins are 1/32" balsa with a cardstock wrap.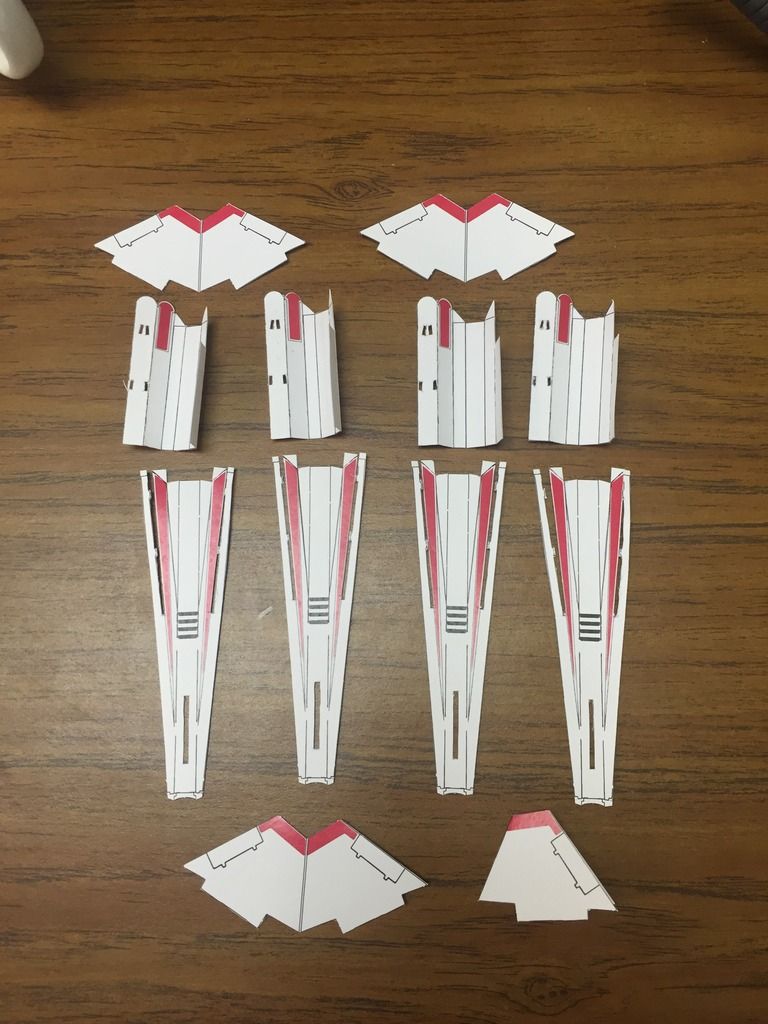 Up close, the intake mounting is a little sloppy. Maybe I should have used 5min epoxy.
I bought a case of Centuri B4-3s from a collector. And then signed up with the expired motor program so I can legitimately fly them at WOOSH Bong launch days.