Sometimes the original way to do something just ain't the best way to do something, no matter how nostalgic it might seem. Case in point -- the LJII fins. As I tried over and over to get those skins to work out, I kept getting bad results and no real satisfaction. I kept thinking, "How much those fins need to have a full balsa core". But then, I also kept thinking, "How much of a bear those fins would be to sand into that wedge shape..."
My RC builder's sensibility kicked in last night, and I realized I actually had something in my wood piles that was perfect for this task. It's known as "Aileron Stock", and can be purchased in just about any LHS. See the first image: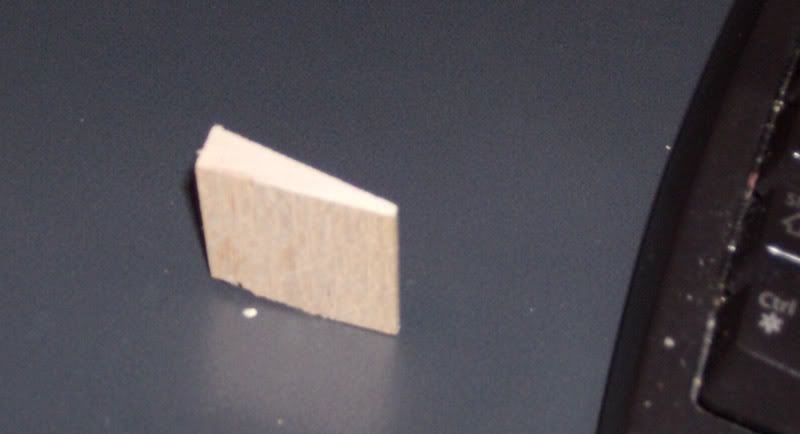 This piece of pre-shaped balsa measures 1 1/4" wide and 3/8" tall, and comes in 36" lengths. I had two sticks in the pile. Selecting one, I cut off a 3" long piece and marked both sides with a piece of the cardstock containing all those lovely printed fin images. Starting with the long wide edge of the fin, I cut through from one side about half-way, flipped the piece over, and cut through the remaining excess. This left me with a gentle, sandable hump along the wide edge. Using a "T-Bar" sanding tool, I flattened this edge. Next, I cut the remaining edges, ending up with this: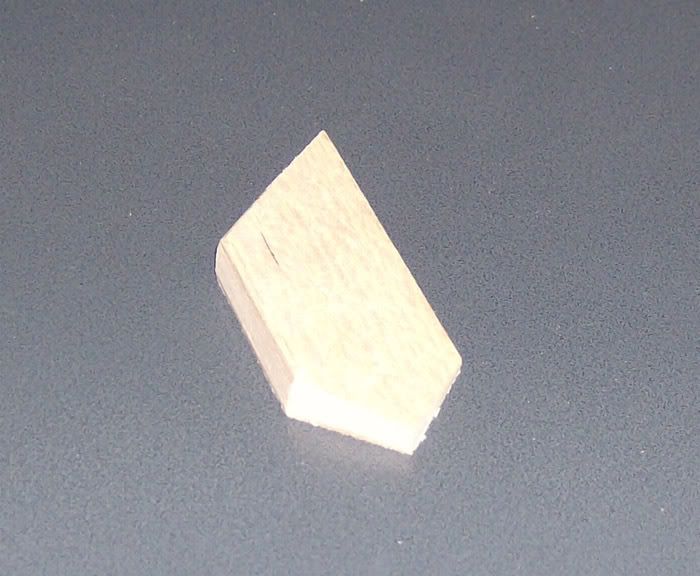 Now I have a solid fin with no ridges, dips, or other gross visual imperfections. All I need to do now is apply the label stock around the sides and edges. If there is a drawback to this method, the solid fin is just a fraction thicker than the built-up fin. Unless you are looking at the original kit fin, this is completely un-noticeable. Weight-wise, it doesn't feel any heavier or any lighter. Actually, it feels about the same weight.
Here is a comparison between the raw stock and the finished fin: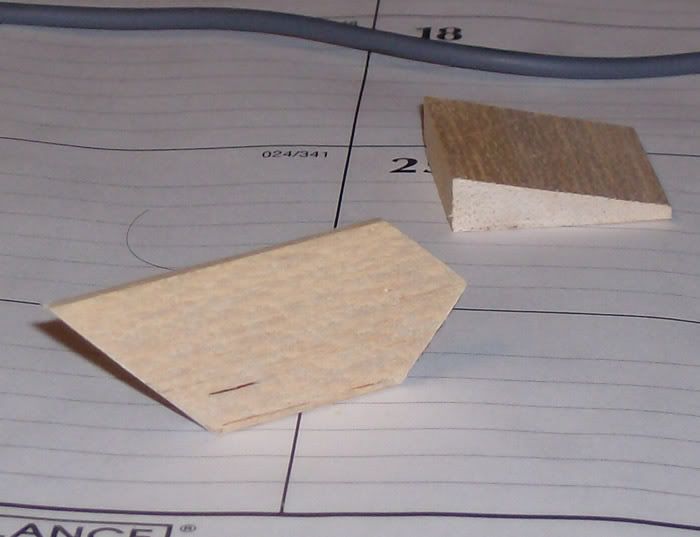 And another view: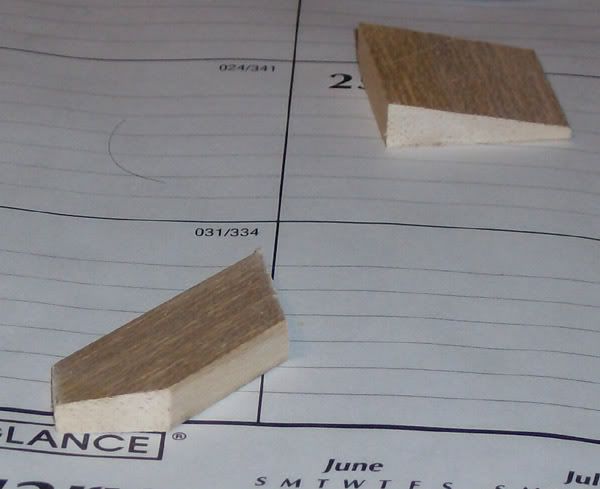 I'll continue with the assembly sequence as soon as I finish the remaining fins. I think this is the better way to handle this issue, and provides the more consistent final product.
Till next time...