This launch stand replicates the legs and base plate of the LIA-77 stand, first appearing in the 1962 Centuri catalog. That stand was, of course, made of wood with a Masonite top plate; my top plate has the same layout but is substantially thicker since Masonite is a pretty tough material.
The double-disk rod holder design is based generally on the much later "Power Tower" plastic launch stand, first appearing apparently in the 1974 Centuri Rocket Times newsletter. The later 1975 catalog indicates it was "formerly LIA-66" but I have not found a scan of any catalog where it was listed that way. Regardless, the discs between the floating jaws of the rod holder are notched to accept either 1/8" or 3/16" rods, just as with the "Power Tower," but they also have tabs to prevent them from rotating freely when the rod is removed. You'll need to print one A and one B disc, not two of the same one, or the notches won't line up properly.
The rod clamp bolt and the leg assembly bolts are all ¼" carriage bolts; the legs need three 2" long bolts and three 2¼" long bolts. I couldn't get 2¼" bolts, so the longer ones in the photo are 2½" which works fine but the shorter ones would look better. The rod clamp bolt is 1½" but could be a bit shorter and would still work fine.
The bolt attachment points are all relieved for both carriage bolts (square holes) and flat head (countersunk) screws. Of course, carriage bolts are easier to work with since you don't need any tools, where you'll need a screwdriver for the flat heads.
You could assemble the stand using wingnuts and avoid printing any of the knobs shown, but I chose to go with the knobs as I could print them out of bright colored PLA and then not lose them in the grass if I dropped them.
I did use a washer under the clamp knob to make it turn more smoothly. Other than that, the listed seven bolts and enough ¼" nuts to match is all you'll need to assemble it (plus a launch rod and blast deflector, of course). Use a bolt to pull the nuts into the knobs, as they are just snug enough to need some help.
The floating jaws fit the spindle bolt rather snugly; you may need to sand or file the edges a bit before assembly. The spindle bolt itself is designed to be printed upside down (as distributed) with no supports… it's designed to use bridging to fill in the unsupported spans in the T-slots.
My rod in the photo is fitted with a machine screw to support a ceramic blast deflector, but I left it off for the picture so the mechanism wouldn't be hidden.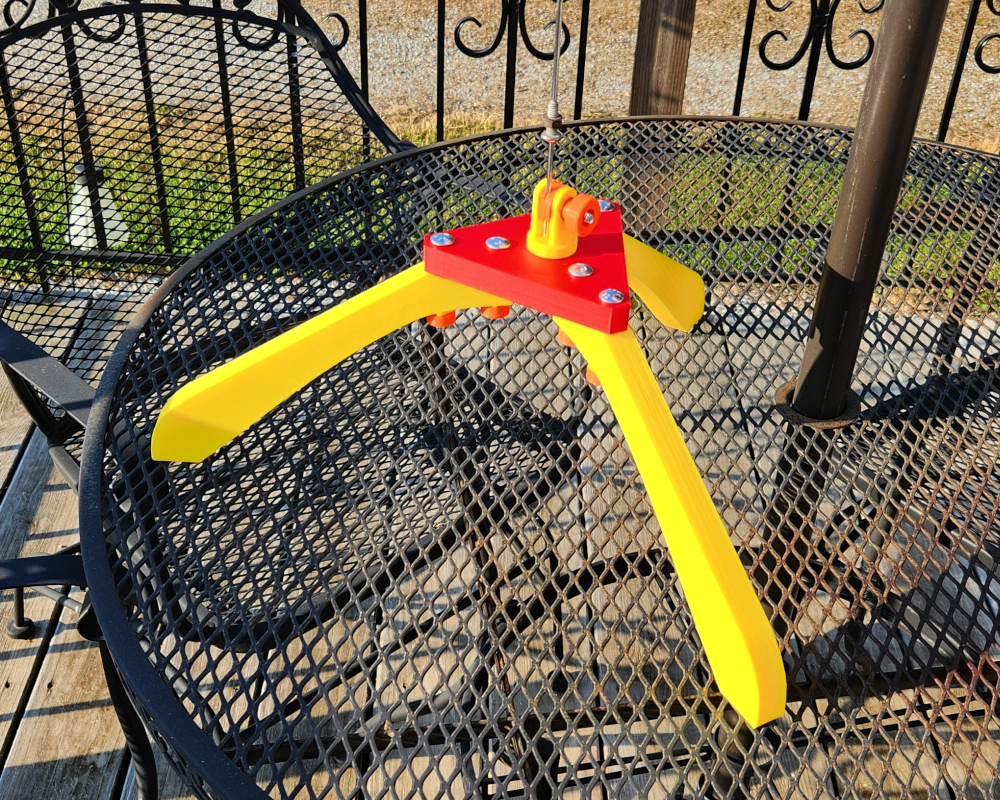 Files are available here:
https://www.printables.com/model/48...et-launch-stand