06-12-2017, 08:06 PM
Saturn 1b nut

Join Date: Mar 2015

Location: NJ

Posts: 107
---
beautiful job!
Quote:
Originally Posted by aeppel_cpm
Like this. Yes - very thin. I haven't worked with monokote, so I can't compare, but this felt like Mylar with an adhesive back.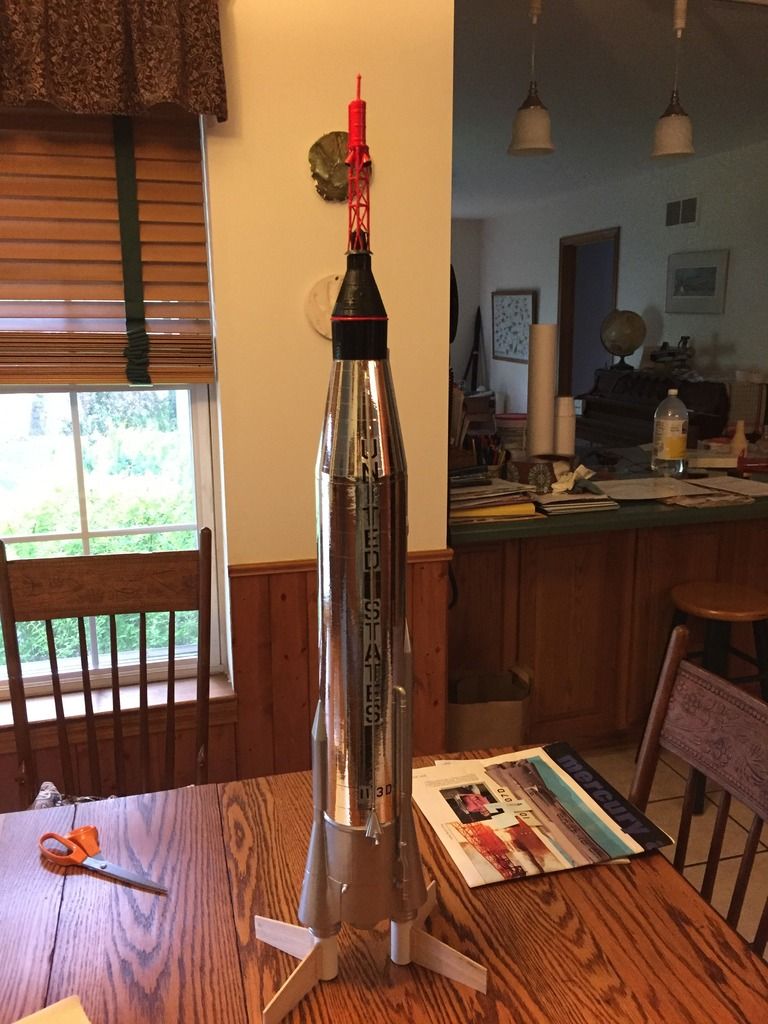 I'm working on another couple of Atlases. Not quite as detailed. The 1/100 is coming along.
I'm still thinking about how much of an Atlas GATV I want to make. Just the adapter and upper stage, and fly it with the Estes 2111 booster? Or build a whole new booster? I think I can get the equipment pods replicated by thermoforming. The booster pod skirts will likely have to be cardstock. I'd love to have the vernier motors 3D printed - but don't have the CAD skills. So any 'clone' is going to be substantially less detailed.
I'm going for fun, rather than competition scale, so I'm not really worried. Just pondering how much effort to put in.