The first issue of Model Rocketry magazine I ever saw was on the rack in a store in Revelstoke, British Columbia in July, 1971. The fact the magazine somehow made its way into the Rocky Mountains of Canada always puzzled me until decades later when Trip Barber (former magazine staffer) explained my find was a result of Model Rocketry's brief foray into mass marketing publication. We know that experiment didn't end well, but as a new rocketeer the magazine opened a door to an entirely new universe. Thank you Editor/Publisher George Flynn.
In that July, 1971 issue was G. Harry Stine's Old Rocketeer column entitled "Engines: Full Circle" which describes the history of model rocket engine development from Orville Carlisle to the newly released MPC Minijets developed by Myke Bergenske. This is G. Harry Stine's writing at its absolute best, so if you haven't read the piece you can find it here:
Model Rocketry magazine, July 1971.
In the article Stine describes the process he followed to design and test the first MPC Minijet kits. Some of the people who read this might have attended that MIT Convention and witnessed the first flight of the MPC minijet Pipsqueak at the convention demonstration launch.
If you saw the Minijet launches at MIT please do tell us about your recollections!
The Pipsqueak's design stands up very well today, even though its a tiny "fire and forget" model almost guaranteed to be lost under anything but the smallest motor. An MPC minijet B motor? Adios baby.
Here's a very clean example of a Pipsqueak in the National Collection.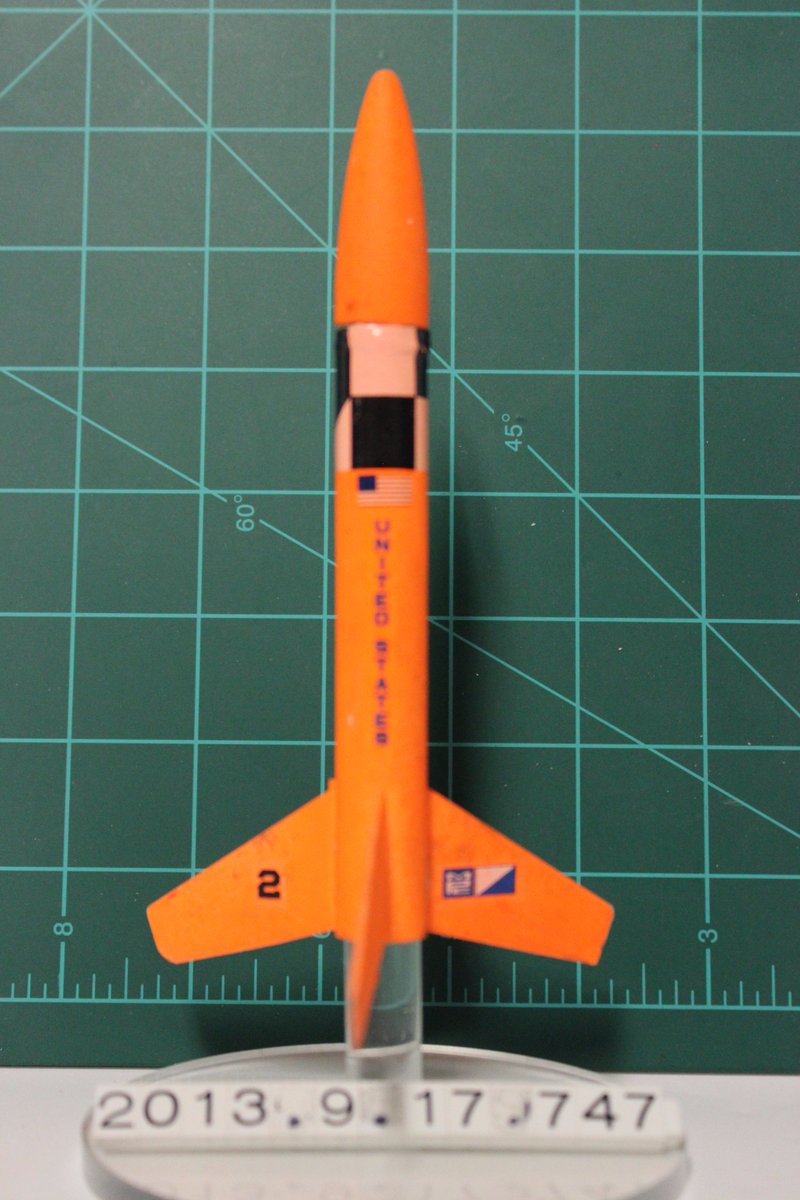 Who knew the Pipsqueak had an ugly, rejected cousin who had been locked away for decades? Here it is, revealed to the world for the first time. I'd say somebody made a good call to kill this design.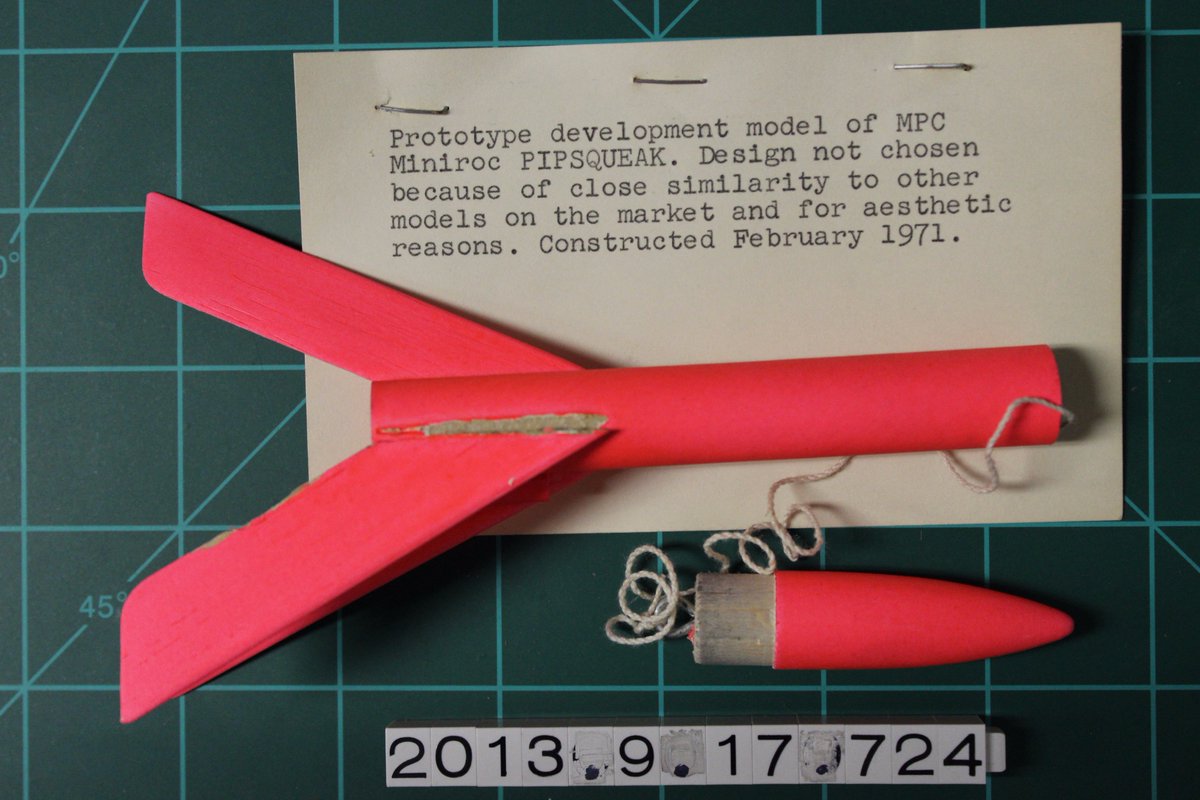 This shot looks pretty funky due to the detached fin, but it gives a perspective on the overall lines of the model. The fin would be repaired if/when the model was exhibited. From a museum perspective it doesn't make sense to expend finite resources to repair things that aren't about to go on exhibit. As a modeler that does not sit well, but I get it!